Mate. Maaaaaaaate_._ I hit my 70k-word target on Sunset on a Distant World (SUNSET) yesterday and feel absolutely and utterly delighted.
This WIP has been a load on me since 2018. That's not to say it's been a burden, as I do feel a lot of love for it—but then, isn't love simply the burden we accept that brings meaning to our lives? Anyway, I am the donkey, and this manuscript is my very full saddlebag, and my poor asinine spine could do with some rest.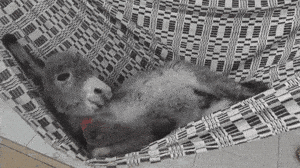 The next steps from here are:
A final proofread
The nerve-wracking beta
Researching agents
Querying like a bitch
It's funny, I've been looking forward to this for months, eager to get stuck into the not-drafting part of the process. But now that it's here, I'm kind of bricking it. What if my work is not good enough? What if it's too weird? What if readers hate it? What if it's indulgent and dreck and destroys my chances of a sustainable creative career? What's the most dignified way I can pass it off as a joke, life as performance art, that kind of thing?
But then I remember it doesn't matter. One day, I will die. The sun will expand and devour the earth. In the grand scheme of things, one hack story doesn't stop the unfolding of time and the universe. My worries are nothing compared to the stuff that makes a difference. And in this brief period of my existence, I might as well have a go.