Love, Nostalgia & Lights in the Sky
(permalink)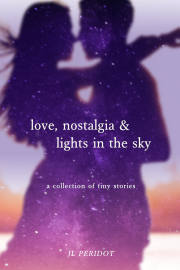 Love, Nostalgia & Lights in the Sky is a collection of tiny stories, featuring some of my micro fiction, #vss (very short stories), flash and short poetry previously published here, in my newsletter and on my social profiles.
This book contains some adult content of a romantic and sexual nature, and is intended for readers over the age of eighteen.
It's available for free when you subscribe to Dot Club.